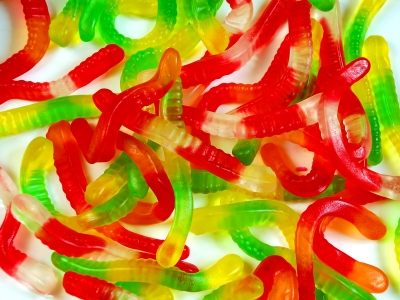 Even the creature from the black lagoon would love this slimy dessert!
What you'll need:
– Green Jello
– Plastic Containers
– Gummy bug candy (worms, ants, etc.)
1. Make green Jell-O.
2. Put some of it in clear plastic containers and put the rest aside.
3. When the Jell-O starts to solidify, add swarms of gummy bugs.
4. Beat the rest of the Jell-O to a foul froth and add it to the top of the slime.
5. Let set and serve.