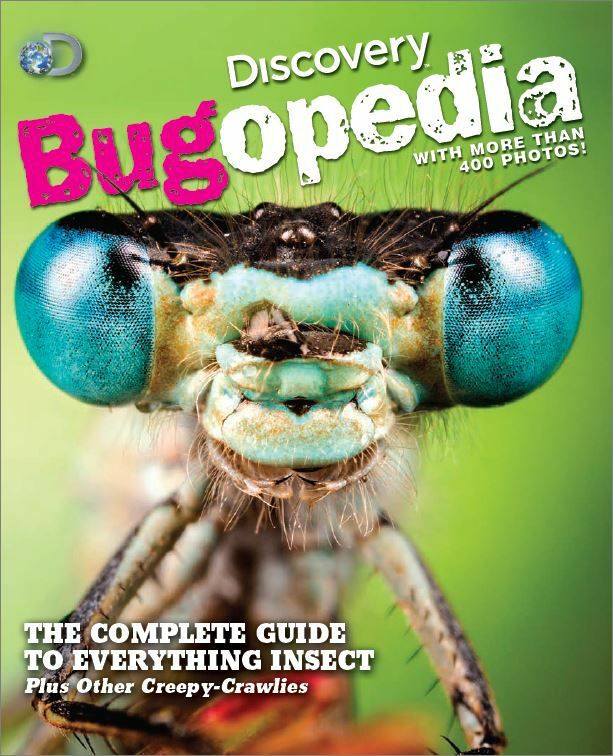 Discovery Bugopedia
Did you know that the praying mantis has only one ear? That slugs have 27,000 teeth? Or that only female mosquitoes bite? Discovery Bugopedia is the ultimate illustrated guide for kids who are curious about the creepiest, crawliest, coolest creatures on earth!
With more than 400 incredible images throughout, this amazing book includes insects from ants to wasps, plus other creatures that share their world like spiders and worms. Insects up close have some of the most beautiful coloration in the animal world, and even the grossest bugs are fascinating to look at.
Special sections explore topics like insect bodies and how they work, habitats, extreme behaviors, record breakers, bugs that people eat, how insects can help us, and much more.
Also, be sure to check out the Discovery Dinopedia, Discovery Snakeopedia and the Discovery Sharkopedia!
Buy Now
| | |
| --- | --- |
| Discovery Store (paperback) | Buy Now |
| Barnes & Noble (paperback) | Buy Now |
| Amazon (paperback) | Buy Now |