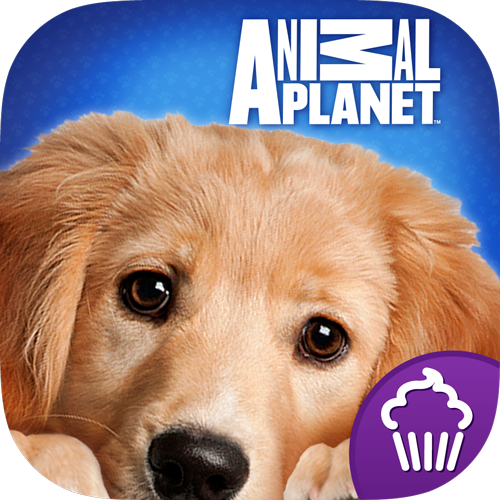 App Locations
***Recommended by Parents' Choice
***Featured in New and Noteworthy Section in Education of iTunes App Store
***Top Rated Awesome Kids Apps
***"We highly recommend Animal Planet Hide & Seek Pets for young children!" – Kindertown
***"Children can play with the animals, but there's also plenty of educational content, including letter tracing, puzzles, colouring and a virtual piano – all based on US Common Core State Standards." – Apps Playground
***"Little ones especially the preschoolers who love animals will adore this app." – Real Kids Apps
Spin the wheel and get ready to play! This vibrant app brings six adorable pets to life for kids ages 3 and up. Peek at the puppy! Swish with the fish! Squawk for the bird and much more! Kids begin their journey of discovery with this feature-rich app, packed with playful pet animations, engaging games and skill-building activities. Includes letter tracing, memory matching, puzzle play, creative coloring—plus a special interactive animal piano! Beautifully designed and easy to navigate, this app brings kids and their favorite pets together.
FEATURES
• Educational Games—Designed to engage kids with bright, colorful interactivity, young learners practice critical skills required by the Common Core State Standards (CCSS) for kindergarten.
• Tap-and-Play Creativity—The textured paint palette and pet personalization sticker book found in each environment encourage open-ended play.
• Dynamic Art—Tap-to-animate photorealistic pets pop to life against vibrant, kid-friendly backgrounds.
• Original Music—Jazz musician and composer Ben Allison adds a playful beat to each pet experience with engaging music and sound effects.
• Common Core Corner—This special feature provides parents and caregivers with detailed information on the CCSS educational overlay infused throughout this app.
• Grown-up's Corner—Thoughtful questions prompt discussion, initiate collaborative conversation and encourage critical thinking.
"Animal Planet Hide & Seek Pets" was developed by Cupcake Digital in partnership with Discovery Communications and Joester Loria Group.
Hey, parents and caregivers! We care about your kids and their safety. This app contains gated links to ensure that only adults can access social networking sites, send contact e-mails or visit app stores. A pixel embedded in this app collects anonymous data to help us understand downloads by device. We never collect personal data from children and we never use data for behavioral targeting. For more information, or to view our full app privacy policy, please visit www.cupcakedigital.com/appsprivacy.