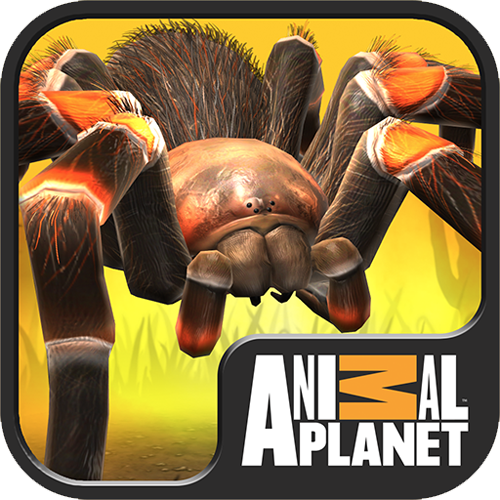 App Locations
Want to own a scary pet?
Now you can with Real Scary Spiders!
Click Here to learn about the companion toy exclusively at Toys R Us
FRIGHTENINGLY REALISTIC
Come face-to-face with realistic spiders, amazing graphics that are not for the faint-hearted.
SPIDER CARE
Grow and nurture your spider – feed it live squishy insects so it grows up big and fearsome.
Get hands-on by teaching your spider new tricks. Care for your spider to keep it healthy and happy.
VIRTUALLY REAL
Take your spider out into the real world and amaze your friends using our Augmented Reality camera on your device.
COLLECT THEM ALL
Collect all exotic species of spider – Including Rio Grande Gold, Mexican Fireleg, Cobalt Blue and many more surprises to discover. Learn facts about each spider so you can look after them in the best way.
SHARE THE SCARE
Take amazing pictures of your spider in Augmented Reality and instantly share them with your friends.
PLEASE NOTE! Real Scary Spiders is free to play, but it contains items that can be purchased for real money. You can toggle these purchases on/off in the "Restrictions" menu on your device or from within the app.
Works on iPhone 4S, iPhone 5, iPhone 5C, iPhone 5S, iPod touch (4th and 5th gen), iPad (2, 3rd and 4th Generation, Air), and iPad Mini (1st and 2nd gen).
Requires iOS 6.0 or later.
Requires a rear facing camera.
http://www.realscaryspiders.com
Created and Developed by Fuzzy Frog Ltd