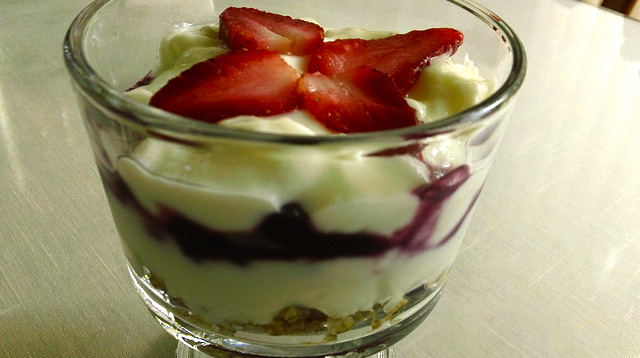 One of my mottos — along with things like. you can staple a hem in a pinch. and good food can come from a can — is that it's never too early to start teaching kids responsibility. Even the littlest member of the family can pick up and pitch in, and that extends to mealtime as well.
Teaching kids how to feed themselves not only fills their stomachs, but can also be fulfilling, instilling them with a sense of pride and accomplishment. And as an added bonus, at some point they may want to feed you!
So here are a few ideas for meals kids can do themselves, divided by age range. Let's start with the older pre-school set.
Yogurt Parfait
This is more of a snack than a meal, but it's still healthy and it's one little hands can create all by themselves. As long as the ingredients are within reach, youngsters will enjoy layering the yogurt, fruit and granola for treat that's as much fun to make as it is to eat.
---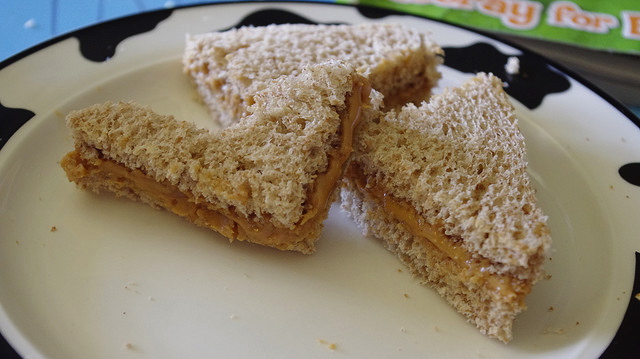 Peanut Butter and Jelly
PB&J is a fun and easy crowdpleaser, and if you don't want kids handling knives, they can use the back side of a spoon to spread the peanut butter and just tear to crust off with their fingers. (No one likes the crust, right?) Variations on the theme: PB and honey — or go traditional deli-style with cold cuts and lettuce.
---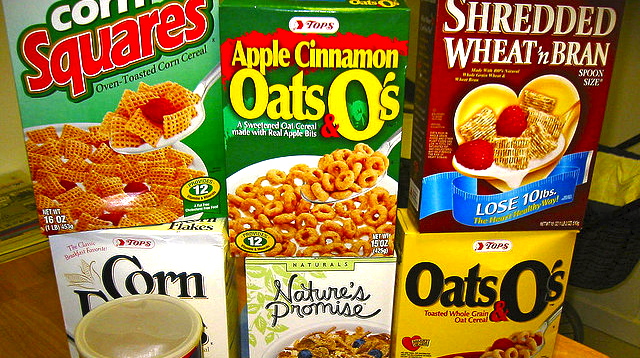 Cereal
Cereal may be the cupboard's most valuable player and, in a pinch, it works as breakfast for dinner or for a last-minute snack. Opt for whole grains and reduced fat milk to keep it healthier.
---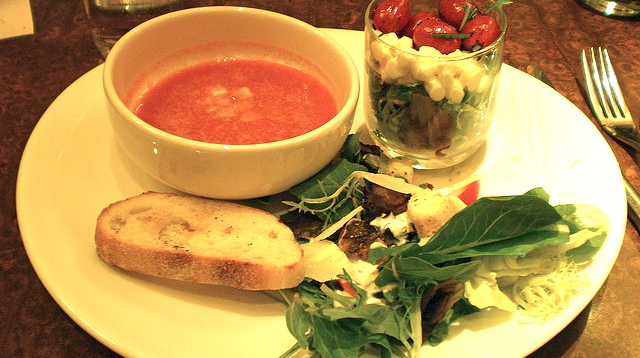 Soup and Salad
Now we're moving into stuff that grade-schoolers can tackle in the kitchen. The meals can be a little more complex, involving multiple steps (but not too many) and they can use the stove at this stage (as long as you've already taught them how and shown them where the oven mitts are).
I like soup and salad because you get texture and a variety of nutrients all on one plate. If you have your veggies pre-chopped — or if you just do lettuce and dressing — the kids can enjoy this classic combo that's even easier than making macaroni and cheese from a box.
---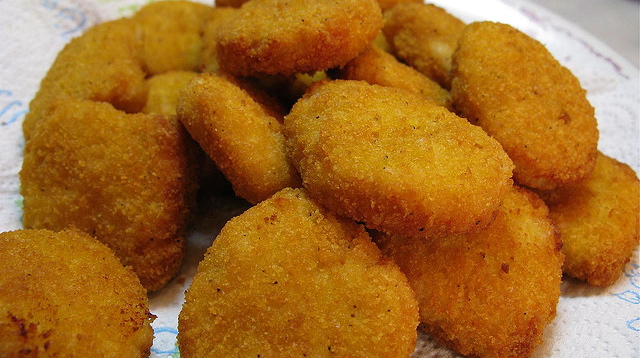 Chicken Nuggets
These are a fan favorite in my house and the kids would eat them every day if I let them — so I have to keep an eye on intake. After these are done cooking, your hungry brood can throw a couple on a paper plate, and add some lettuce and tomato on the side for fiber and color.
---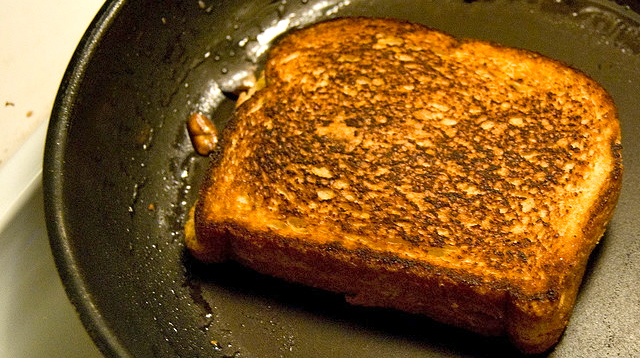 Grilled Cheese
Who doesn't like a good old-fashioned grilled cheese sandwich? Once you've shown your kids how to be safe around the stove, this makes a perfect after school snack. Round out the meal with some apple slices or carrot sticks.
---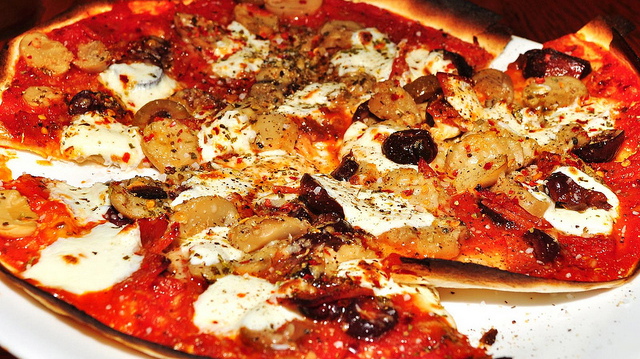 Tortilla Pizza
If you have high schoolers, then the options are nearly endless; kids at this age can plan and execute fairly complicated meals. Personal pizzas are a sure hit: Use a whole wheat tortilla, add sauce and favorite toppings, then pop in the oven for about 7 minutes. Bonus: clean-up is minimal since there won't be much leftover!
---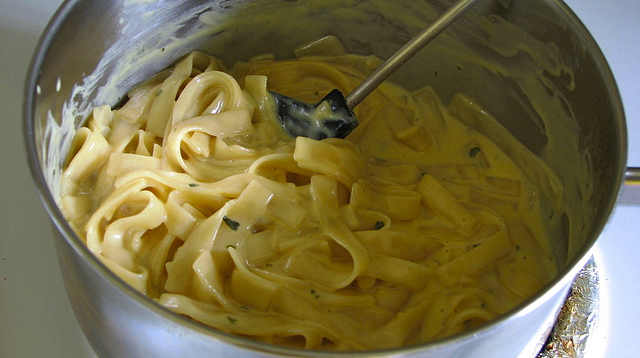 Pasta
Pasta is a good place to start because your children can embellish on the basics. A pot of pasta can become so many things just by switching up the sauce — have them toss it with butter, cheese, and spices for a simple sauce, open a jar of tomato-based sauce, or add sauteed veggies. Let their imaginations run wild!
---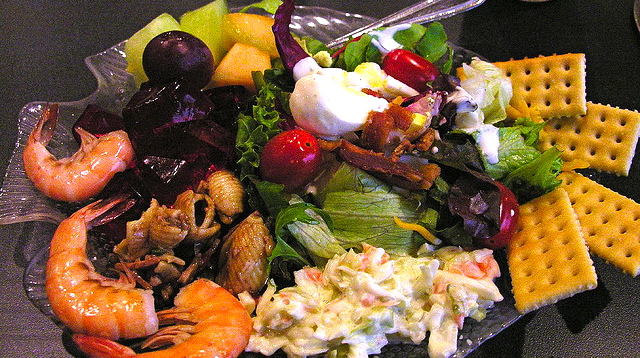 Entree Salad
A big salad is colorful and healthy. Stock the refrigerator with chicken, avocado, blue cheese, and hard-boiled egg (plus lettuce, tomatoes, carrots, peppers, and other fresh produce) and kids can make Cobb, Chef, or name-your-own salads.
---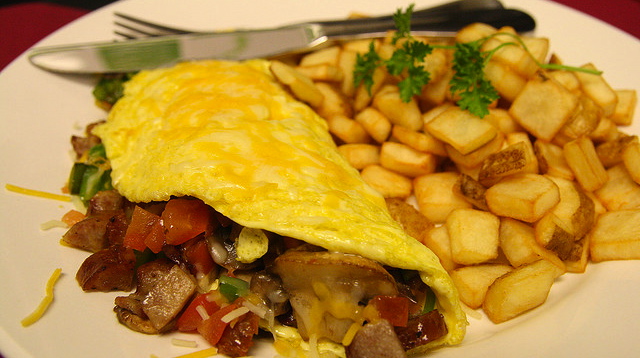 Omelet
Growing kids need protein and one of the best source is eggs. Not just for breakfast, an omelet with a side salad is a perfect evening meal. Show them how to do the fun stuff, like flip the egg and catch it in the pan!
Those are a few ideas but kids will have their own I'm sure. Let them roam free in the kitchen and see what they come up with!