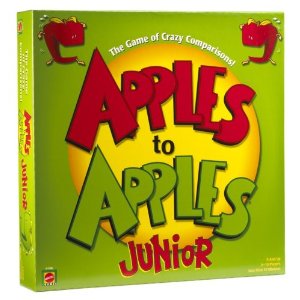 Cover photo: Brian U
I don't know if you noticed, but while we were busy dancing on bars and, well, procreating, game developers were still making games that are just as lively as Life, Candyland, and Clue.
Since Family Game Night is not only fun but cheap, I consulted independent toy store employees, scoured message boards and blogs, read reviews, and talked to friends (and my own kids) to find the best board games for families.
All created in the last twenty years, and appealing to kids from three to 55, these games are so good you'll play out your money's worth and make memories that are priceless.
Apples to Apples Jr. | 8 and up
Players keep each other in stitches in the junior version of this award-winning party game when they make unusual matches between descriptions like "chewy," "amazing," or "scary" with things like "diaper," "unicorn," or "burned toast." Great for expanding vocabulary and thinking skills.
(Apples to Apples Junior, $20)
---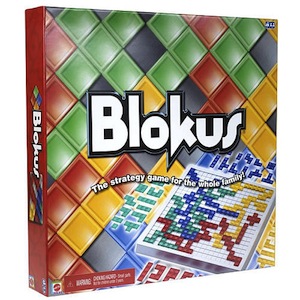 Blokus | 5 and up
With its bright colors and simple rules, the French creation Blokus appeals to younger children but is engaging for grown-ups too. Recipient of several awards, including the Mensa Select award and the Teacher's Choice Award, this abstract strategy game is played with tiles like Tetris. The object of the game is to place all of your tiles, but they must only touch at the corners.
(Blokus, $32)
---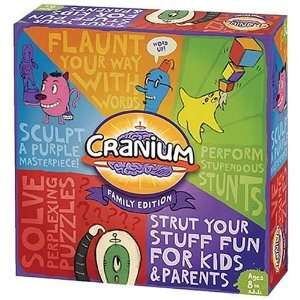 Cranium Family Edition | 6 and up
In this kid-friendly version of the popular party game, teams have to work together to race around the board by completing a mix of activities, including performing wacky stunts, sculpting with Cranium Clay, sketching, and acting. A fast-paced game that is great for teamwork and laughing.
(Cranium Family Edition, $59)
---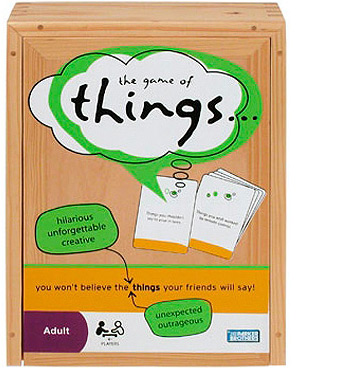 The Game of Things | 8 and up
Even though the box says adult, people rave about how this game is just as fun and funny for elementary school-age kids as it is for teenagers and grown-ups. Players write an answer to a topic such as "Things you would like to ask a psychic" or "Things you shouldn't do with glue," and then try to figure out who said what.
"Playing this game … has become a recent ritual in our extended family," says Tsh Oxenreider of Simple Mom. "It's sort-of like Balderdash, but with ideas instead of words."
(The Game of Things, $27)
---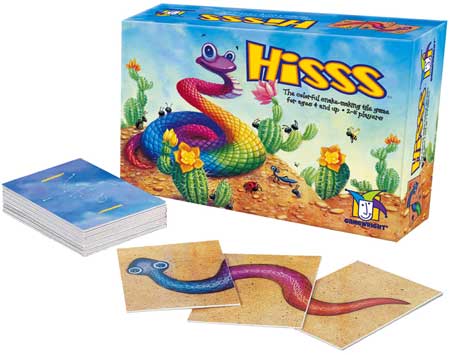 Hiss | 3 and up
This is a great game for getting the preschool set involved in family game night. We received Hiss as a birthday present for my toddler, but my 8-year-old daughter still loves trying to get the longest snake by putting together the rainbow-colored cards into twisting and turning super-serpents. Great for basic counting skills too.
(Hiss, $12)
---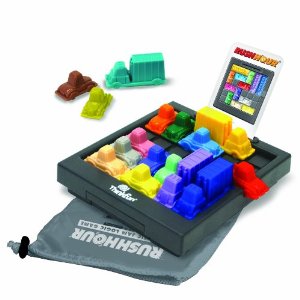 Rush Hour | 5 and up
Fans rave about this game where players play traffic cop and have to figure out how to get the red car through gridlock. A variation on the traditional sliding-block puzzle, Rush Hour continues to win awards since it came out in 1996, including the Parents' Choice Best 25 Toys in 25 Years. The regular version comes with 40 puzzles split into four different difficulties, ranging from beginner to expert.
(Rush Hour, $16)
---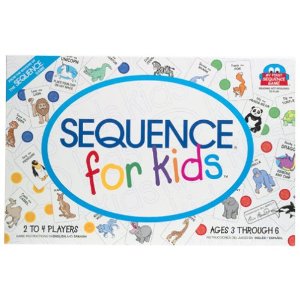 Sequence for Kids | 3 and up
With no reading required, this game is great for preschoolers. Children simply look at the animal on their card and place a chip on the same animal on the board. If they get four chips in a row, they have a sequence. To add a little drama, unicorn cards let kids place their chips anywhere, and dragon cards allow them to remove opponent's chip.
Sequence is one of the first games we played when my daughters were as young as 3 and 5, and they still get it out sometimes — even though they now remind me more of teenyboppers.
(Sequence for Kids, $12)
---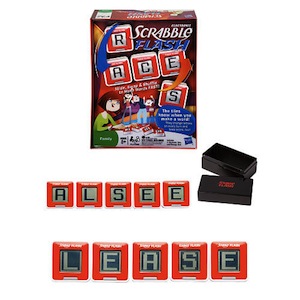 Scrabble Flash | 8 and up
Love Scrabble but not the zillions of tiles? Scrabble Flash's digital tiles light up and chime and keep track of words, time, and points electronically, also making it great for travel. Winner of the 2010 Oppenheim Platinum Award.
(Scrabble Flash, $27)
---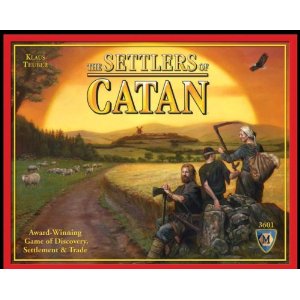 Settlers of Catan | 10 and up
Called "the board game of our time" by the Washington Post, Settlers of Catan has players collecting and trading resources like lumber, sheep, and brick to build roads and settlements. Settlers gain points as they build villages and the first to reach a set number of points wins.
Great for family play because no one is ever eliminated, and everyone can work towards goals that are within their reach. Some say the game has become so popular because the rules are simple, but the dynamics can get complex.
(Settlers of Catan, $34)
---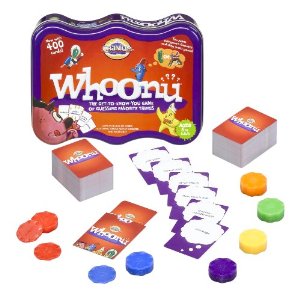 Whoonu | 6 and up
In this getting-to-know-you game, players have to guess the preferences of the It person for random things like glitter, New York City, camping, and roasted marshmallows.
Even though points are awarded by knowing someone well, you'll also discover new things about your favorite people. Great for vocabulary-building, basic addition, and bonding.
(Whoonu, $17)