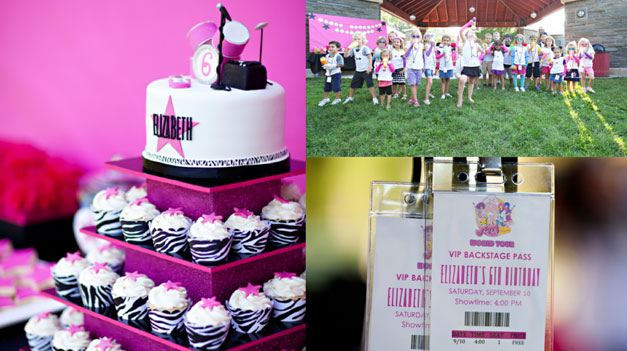 Tweens: they're at that wonderful age when they don't want to be babied anymore, but they aren't quite old enough to do things off on their own yet. They also tend to be incredibly passionate about their interests as they are exploring their independence, but they don't carry the insecurities that often come along with age of adolescence. When it comes to birthday parties, it's clear that the tweens have moved beyond the princesses and dinosaurs, and moved onto themes that really show their personalities. These 10 tween birthday party ideas are sure to be a hit with both girls and boys in the tween set.
Rock Star Party
Is there a tween out there that doesn't love at least one of the singing talent shows that are so popular on television right now? We think not. Let the kids become rock stars for a day with a party like this one designed by Krista Salmon of Kiki's List. Guests received special VIP passes as invitations, and got to enjoy activities that included singing, a guitar piñata, and rock 'n roll tattoos. Oh, and don't forget the swag bag that featured rock star t-shirts, microphones, sunglasses, and glitter gloves. The local paparazzi might even think there's a real rock star in town.
---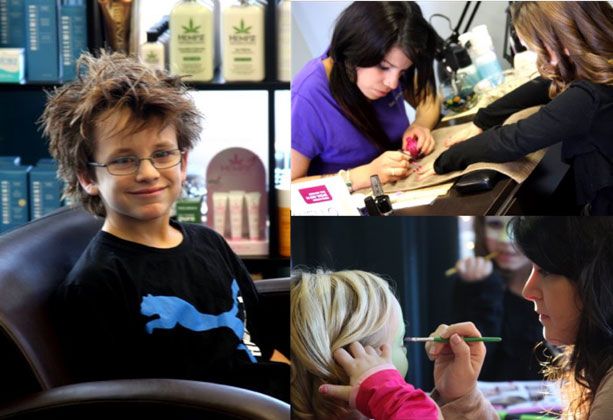 Spa Day
While many may think a spa themed party is just for the girls, it's not the case. Besides manicures and make-up, this party took over a salon and offered face painting, Wii, and crafts. And in addition to the girls getting their hair done in pretty waves and curls, the boys also enjoyed getting theirs done in spikes and faux hawks. Adding just a few extra activities took this party from feminine to fun for all.
---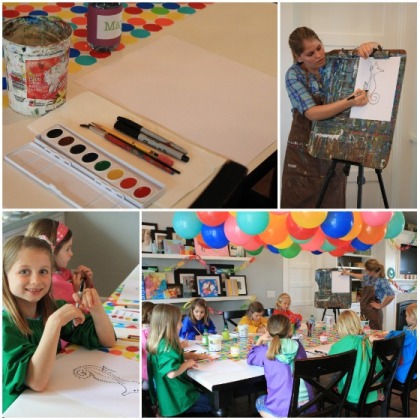 Art Party
Tweens love to learn how to do new things and how to get better at the things they love. For this art party, Lindsey Cheney of The Pleated Poppy brought in a professional artist to teach the guests how to draw and paint different items. The group also each received a fun smock and dined on a rainbow of foods from vegetables to cake, and the décor included a colored pencil vase and colorful table runner, balloons, and paper chains. And perhaps the next O'Keefe was created.
---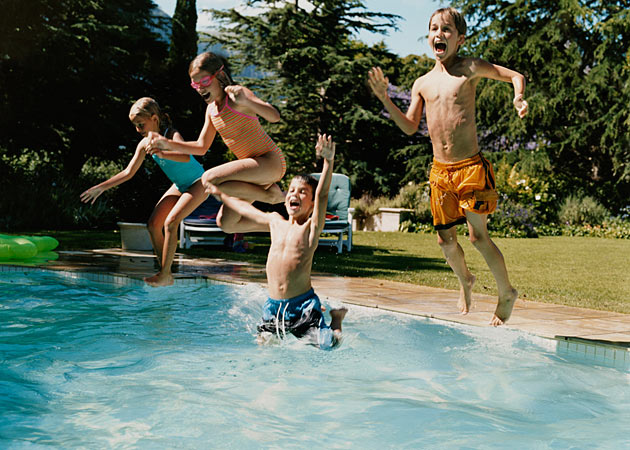 Pool Party
Pool parties are a surefire hit among kids of all ages, but you don't have to limit them to summer time when the neighborhood pool is open. Many indoor public pools like the ones at your local YMCA, Boys and Girls Club, athletic clubs, and other spots can be rented out for parties. An hour in the pool and some time for cake and ice cream, and you'll have a bunch of kids with big smiles on their faces.
---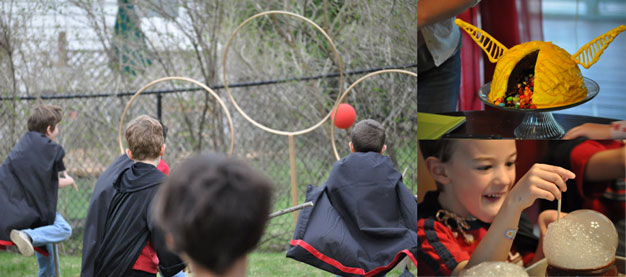 Party at Hogwarts
It takes a lot of wizardry to create a party this amazing for your favorite Harry Potter fan, but Emily Dimond of Martha Smartha made every detail herself. Guests entered the party via Platform 9 3/4 and came into The Great Hall where they put on their robes, chose and decorated a wand, made potions, and played Quidditch. The party wrapped up with a Golden Snitch cake complete with Bertie Botts Every Flavor Beans and washed down with some Butterbeer. No detail was missed here!
---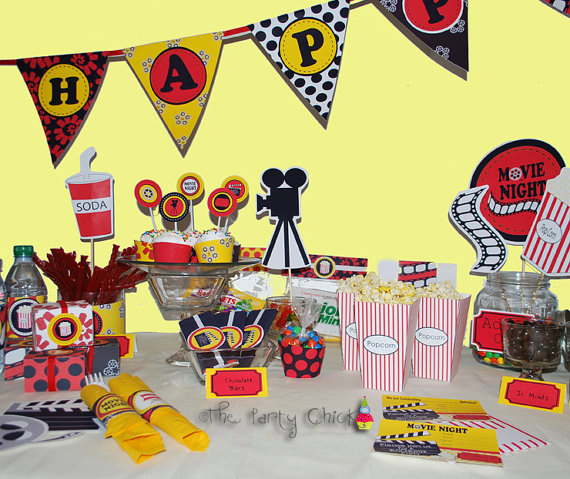 Movie Party
Whether it is High School Musical or Pirates of the Caribbean, everyone loves a good movie. Throw on your child's favorite movie in your living room, backyard, or in a rented theatre. You can order movie-themed printables — inluding invitations, tags, bottle wrappers, film strips, popcorn boxes, welcome signs, banners and lots more to complete the scene — from The Party Chick. After the movie, you can have each child give their critique of the film with a thumb up or thumb down.
---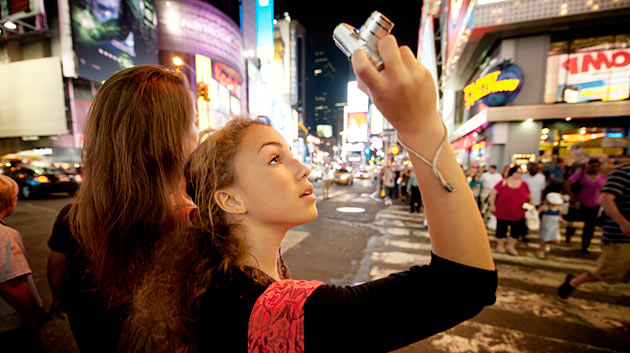 Hit the Big City
Because tweens are at an age where they are pretty responsible even though they still need adult supervision, you can now take groups of them out and about more easily. How about taking a small group of kids to your closest big city to go out to lunch and to see a museum, concert, or other event or attraction? For my 10th birthday my mother took myself and three friends into New York City by train (about 1 ½ hours) for lunch, a trip to the Cabbage Patch Factory store (what would now be replaced by American Girl and only to look, not buy), and to check out the other sites. I thought it was amazing and it's still one of the birthdays I remember the most fondly.
---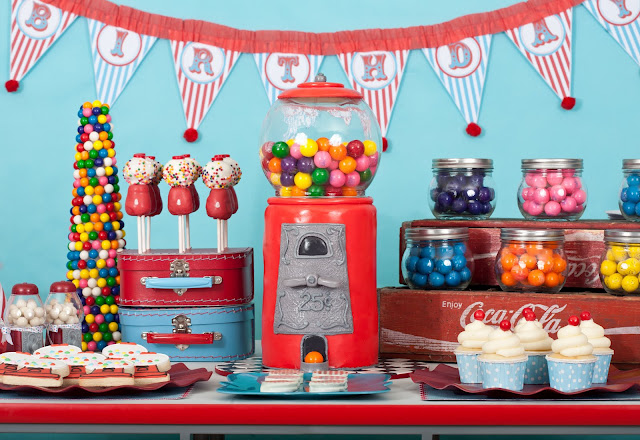 Candy Shop Party
All kids love candy. And there's a reason for the phrase "like a kid in a candy shop." It's a kids' dream come true to have their pick of candies from a big display. Kara of Kara's Party Ideas took the candy theme into every detail of this Gumball themed party with everything from individual gumball machines to gumball topped cupcakes and even ice cubes in the drinks that looked like gumballs. We love the vintage vibe to this party and how she tied all the colors together using a multi-colored gumball tree and banner. If gumballs aren't your child's favorite candy, pick another one to use as the highlight of the candy table.
---

Photo Booth Fun

Tweens just wanna have fun! They love to be silly with their friends and they haven't really completely outgrown the dress-up phase. Oh, and tweens were made to have BFF's. So what could be more fun than setting up a few different photo booth sets and letting them have fun with their friends using different themed props while someone snaps their picture? They'll have fun taking the pictures and they'll love displaying them after the party. The pictures will make great thank you notes too. Paper & Cake offers a great selection of printable photo booth props for only $10 a set. That's a whole lot of fun without breaking the bank on entertainment.
---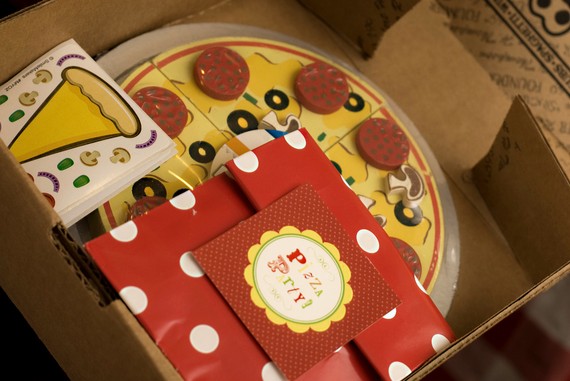 Pizza Party
Everyone loves a pizza party! And tweens are at a great age where they can design their own personal pie. Make your own dough or pick up some packages of pre-made pizza crust and lay out a buffet of toppings for the kids to become pizza chefs for a day. Complete the party with a "pizza" pie for dessert and all the pizza themed printables available at Anders Ruff to create a classic pizza parlor vibe.